Using our Site
It's easy to use our site and buy from us!
Finding Items
Remember that the items in the left hand sidebar are color coded
blue for our in-stock inventory
and
black for distributor inventory
.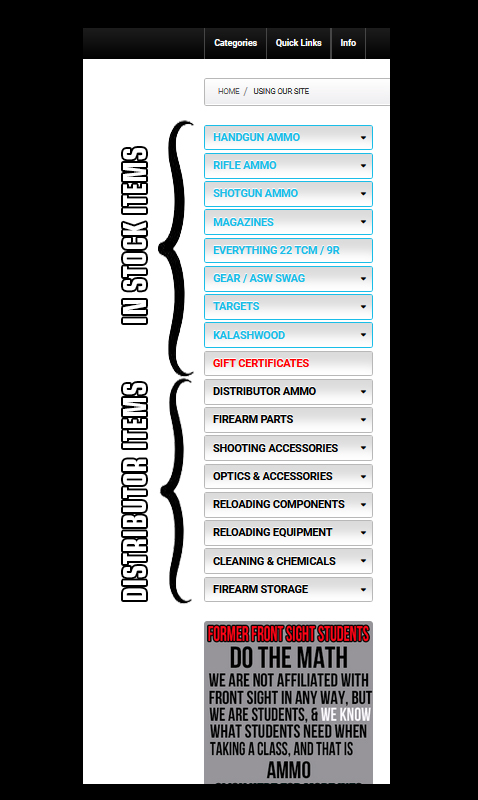 Our Shipping Policy
Please see
our Shipping Information policy
.
Frequently Asked Questions
We do have a
FAQ page
, but if your question isn't answered, we're always available by phone or email. See our contact information at the top of the page.